Cos'è il Web 2.0? Tre risposte.
Il furbo, il colto e il pacioccone.
Seth Godin, minimarketing e Robert Scoble.
(Beh, magari Godin non è solo furbo, minimarketing, al di là della sua colta segnalazione, non posso dire di conoscerlo… l'unica cosa certa è che Scoble è pacioccone!).
Ma facciamo i seri.
Il furbo ci comunica, in un post dalla sintesi invidiabile, che l'essenza del Web 2.0 è tutta qui, non ci serve sapere altro:
Il colto, invece, segnala un interessantissimo link a trendwatching.com, argomento trasparency tiranny.
Piccola anticipazione:
"Old economy fog is clearing: no longer can incompetence, below-par performance, ignored global standards, anti-social & anti-eco behavior, or opaque pricing be obscured. In its place has come a transparent, fully informed marketplace, where producers have no excuse left to underperform. TRANSPARENCY TYRANNY for some, TRANSPARENCY TRIUMPH for others."
Da leggere e conservare per far bella figura alle cene (o magari alle riunioni prima delle cene).
Infine, il pacioccone ci fa morir dal ridere con questo video, da lui stesso (onestamente) presentato come timewasting video of the day.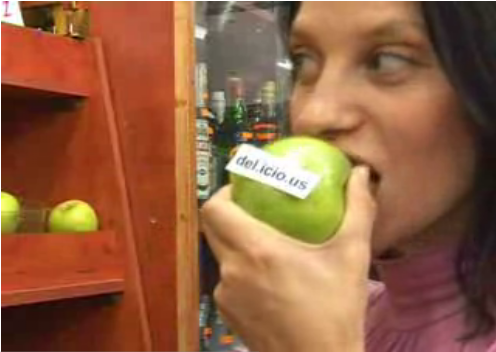 Grazie a tutti, ora ho le idee più chiare sul Web 2.0!